Welcome to The Budget Empire
My goal is to help you organize your life and finances in a simple way. Talking and learning about money shouldn't be scary or intimidating. The Budget Empire has any and every budget template you may need!
From printables to budget templates for google sheets, I guarantee there is something for you! Let's minimize the stress and organize our life and finances today!
Created in partnership with Saving with Sofi.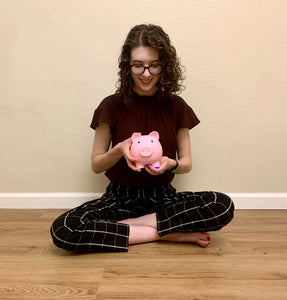 Hi there! I'm Sofi.
I decided to start a personal finance blog and this printables shop, to help normalize talking about money and to decrease financial stress.
Right after graduating college and entering "the real world" you notice how expensive life is. I used to feel overwhelmed and constantly stressed that I wasn't preparing enough for retirement.
I wanted to be able to travel and live a fulfilling life without compromising saving for retirement and being prepared for emergencies. After years of research and learning how to budget, be organized and save money, I feel way less overwhelmed.
Creating my own personal printables and spreadsheets played a huge role in my success. So I want to share them with you!
Click here if you want to learn more about me!
Read the Blog Behind The Budget Empire | Saving with Sofi